Bacteriophages of Gram-Positive Bacteria
Bacterial viruses (bacteriophages or phages) are the most abundant viruses in the Biosphere.
Their vast majority are tailed phages whose viral particle is composed of an icosahedral DNA-filled capsid and of a tail that is the genome delivery device to the host bacterium.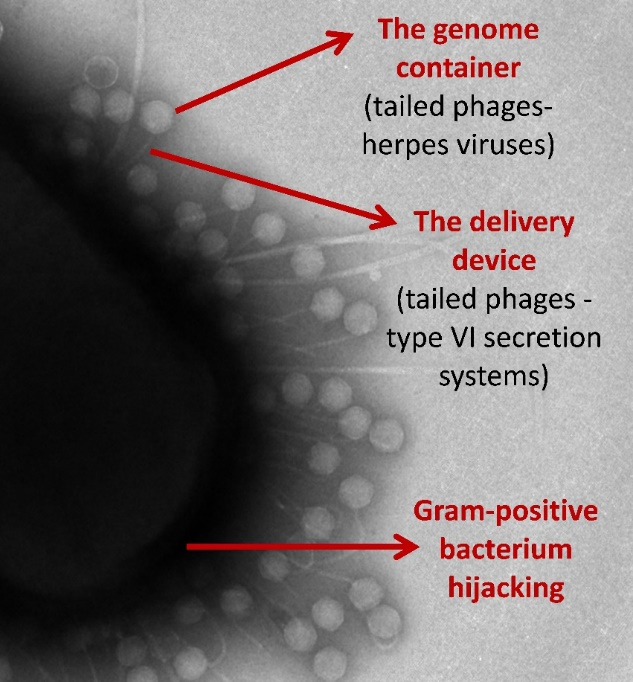 Our team Bacteriophages of Gram-Positive Bacteria studies assembly of viral particles of tailed bacteriophages and infection of Gram-positive bacteria by their viruses. The main research model system is the siphovirus SPP1 that infects the bacterium Bacillus subtilis. The approach is interdisciplinary combining genetics, biochemistry, structural and cell biology.
For all the publications of the Team click on the button below.