Biochemistry, Biophysics & Structural Biology Department
Biochemistry, Biophysics and Structural Biology Department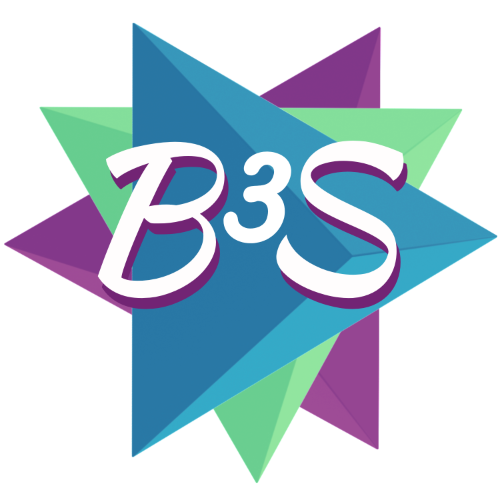 sylvie.nessler@i2BC.paris-saclay.fr 

    Anja Krieger-Liszkay 
   anja.liszkay@I2BC.paris-saclay.fr     

Julie Ménétrey
julie.menetrey@i2BC.paris-saclay.fr 

 Françoise Ochsenbein
françoise.ochsenbein@I2BC.paris-saclay.fr  
The department is interested in protein architectures and studies how their different structural levels and interactions regulate their functions.
The B3S teams study soluble and membrane protein assemblies involved in major biological processes of eukaryotic and bacterial cells. 
Our aim is to  understand the molecular mechanisms of biological structures and biochemical reactions at different scales, from electrons and protons via atoms and molecules to multicellular organisms. 
Biochemical reactions, interactions and enzymatic processes, including large conformational changes and rearrangements within proteins and their complexes, are often initiated by a transfer of subatomic particles – electrons and protons. Studying the atomic structures of proteins with and without ligands can for example help determine how the structure of the active site enables an enzyme to perform its activity.
At molecular scales, biochemical and biophysical analyses as well as structure determination of protein-protein, or protein-nucleic acid complexes, helps in describing the interaction of biological assemblies and understanding biochemical reactions.  In vitro reconstitution of cellular functions leads to an understanding of the regulation of complex processes in vivo.
Publications
"Kaleidoscope of Photosynthetic Antenna Proteins and Their Emerging Roles | Plant Physiology | Oxford Academic." 2022. April 21, 2022. https://academic.oup.com/plphys/advance-article/doi/10.1093/plphys/kiac175/6571824. -> Rameez Arshad, Francesco Saccon, Pushan Bag, Avratanu Biswas, Claudio Calvaruso, Ahmad Farhan Bhatti, Steffen Grebe, Vincenzo Mascoli, Moontaha Mahbub, Fernando Muzzopappa, Alexandros Polyzois, Christo Schiphorst, Mirella Sorrentino, Simona Streckaité, Herbert van Amerongen, Eva-Mari Aro, Roberto Bassi, Egbert J Boekema, Roberta Croce, Jan Dekker, Rienk van Grondelle, Stefan Jansson, Diana Kirilovsky, Roman Kouřil, Sylvie Michel, Conrad W Mullineaux, Klára Panzarová, Bruno Robert, Alexander V Ruban, Ivo van Stokkum, Emilie Wientjes, Claudia Büchel. "Kaleidoscope of Photosynthetic Antenna Proteins and Their Emerging Roles | Plant Physiology | Oxford Academic." 2022. April 21, 2022. https://academic.oup.com/plphys/advance-article/doi/10.1093/plphys/kiac175/6571824.
"Mre11-Rad50 Oligomerization Promotes DNA Double-Strand Break Repair | Nature Communications." 2022. May 1, 2022. https://www.nature.com/articles/s41467-022-29841-0. -> Vera M. Kissling, Giordano Reginato, Eliana Bianco, Kristina Kasaciunaite, Janny Tilma, Gea Cereghetti, Natalie Schindler, Sung Sik Lee, Raphaël Guérois, Brian Luke, Ralf Seidel, Petr Cejka & Matthias Peter. Mre11-Rad50 Oligomerization Promotes DNA Double-Strand Break Repair | Nature Communications." 2022. May 1, 2022. https://www.nature.com/articles/s41467-022-29841-0.
"New Insights into the Mechanism of Iron Transport through the Bacterial Ftr‐system Present in Pathogens." 2022. May 12, 2022. https://febs.onlinelibrary.wiley.com/doi/10.1111/febs.16476. -> Anne Soisig Steunou, Armelle Vigouroux, Magali Aumont-Nicaise, Stéphane Plancqueel, Alain Boussac, Soufian Ouchane, Solange Moréra. "New Insights into the Mechanism of Iron Transport through the Bacterial Ftr‐system Present in Pathogens."FEBS J . 2022 May 8. https://doi.org/10.1111/febs.16476
3888256
B3S
2022
items
1
chicago-author-date
5
default
asc
year