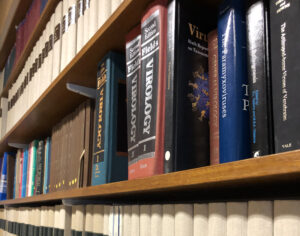 3888256
BIOCELL
2023
items
1
chicago-author-date
author
asc
year
Quinet, Grégoire, Pierre Génin, Naima Belgareh-Touzé, Oznur Ozturk, Robert Weil, Mickael M. Cohen, Renaud Legouis, and Manuel S. Rodriguez. 2023. "Analysis of ATG8 Family Members Using LC3-Interacting Regions (LIR)-Based Molecular Traps."
Methods in Molecular Biology (Clifton, N.J.)
2602: 191–204.
https://doi.org/10.1007/978-1-0716-2859-1_14
.
Ribéraud, Maxime, Karine Porte, Arnaud Chevalier, Léa Madegard, Aurélie Rachet, Agnès Delaunay-Moisan, Florian Vinchon, et al. 2023. "Fast and Bioorthogonal Release of Isocyanates in Living Cells from Iminosydnones and Cycloalkynes."
Journal of the American Chemical Society
, January.
https://doi.org/10.1021/jacs.2c09865
.
Young, David H., and Brigitte Meunier. 2023. "Characterization of Mutants with Single and Combined Qi and Qo Site Mutations in Saccharomyces Cerevisiae Reveals Interactions between the Picolinamide Fungicide CAS-649 and Azoxystrobin."
Pesticide Biochemistry and Physiology
189 (January): 105313.
https://doi.org/10.1016/j.pestbp.2022.105313
.
3888256
BIOCELL
2022
items
1
chicago-author-date
author
asc
year