Lipid trafficking and membrane contact sites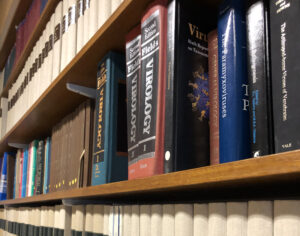 3888256
COAST
items
1
chicago-author-date
year
desc
year
Molino, Diana, Irene Pila-Castellanos, Henri-Baptiste Marjault, Nivea Dias Amoedo, Katja Kopp, Leila Rochin, Ola Karmi, et al. 2020. "Chemical Targeting of NEET Proteins Reveals Their Function in Mitochondrial Morphodynamics."
EMBO Reports
21 (12): e49019.
https://doi.org/10.15252/embr.201949019
.
Gallo, Alessandra, Lydia Danglot, Francesca Giordano, Bailey Hewlett, Thomas Binz, Christian Vannier, and Thierry Galli. 2020. "Role of the Sec22b–E-Syt Complex in Neurite Growth and Ramification."
Journal of Cell Science
133 (18).
https://doi.org/10.1242/jcs.247148
.
Rochin, Leila, Cécile Sauvanet, Eeva Jääskeläinen, Audrey Houcine, Annukka Kivelä, Xingjie Ma, Eyra Marien, et al. 2020. "ORP5 Transfers Phosphatidylserine To Mitochondria And Regulates Mitochondrial Calcium Uptake At Endoplasmic Reticulum - Mitochondria Contact Sites."
BioRxiv
, 695577.
https://doi.org/10.1101/695577
.
Scorrano, Luca, Maria Antonietta De Matteis, Scott Emr, Francesca Giordano, György Hajnóczky, Benoît Kornmann, Laura L. Lackner, et al. 2019. "Coming Together to Define Membrane Contact Sites."
Nature Communications
10 (1): 1287.
https://doi.org/10.1038/s41467-019-09253-3
.
Bayer, Emmanuelle M., Tito Calì, Francesca Giordano, Anne Hamacher-Brady, and Luca Pellegrini. 2019. "EMBO Workshop: Membrane Contact Sites in Health and Disease."
Contact
2 (January): 2515256419825931.
https://doi.org/10.1177/2515256419825931
.
Di Mattia, Thomas, Léa P. Wilhelm, Souade Ikhlef, Corinne Wendling, Danièle Spehner, Yves Nominé, Francesca Giordano, et al. 2018. "Identification of MOSPD2, a Novel Scaffold for Endoplasmic Reticulum Membrane Contact Sites."
EMBO Reports
19 (7): e45453.
https://doi.org/10.15252/embr.201745453
.
Giordano, Francesca. 2018. "Non-Vesicular Lipid Trafficking at the Endoplasmic Reticulum-Mitochondria Interface."
Biochemical Society Transactions
46 (2): 437–52.
https://doi.org/10.1042/BST20160185
.
Molino, Diana, Anna Chiara Nascimbeni, Francesca Giordano, Patrice Codogno, and Etienne Morel. 2017. "ER-Driven Membrane Contact Sites: Evolutionary Conserved Machineries for Stress Response and Autophagy Regulation?"
Communicative & Integrative Biology
10 (5–6): e1401699.
https://doi.org/10.1080/19420889.2017.1401699
.