NMR
Nuclear Magnetic Resonance
 the Swiss army knife for protein analysis:
3D structure, dynamics, protein interface, enzymatic activity and post-translational modifications at the atomic scale.
The I2BC NMR platform (CEA/CNRS/Univ. Paris-Saclay) focuses on the characterization of proteins, either disordered or folded, involved in cell signaling: 3D structure, dynamics, protein:protein and protein:ligand interactions, described at the atomic scale that can be reached by this spectroscopy. It is based on our expertise in the production of recombinant proteins: cell signaling proteins including DNA repair players, kinases, phosphatases, produced in bacteria, insect cells or in a cell-free environment.
We have also developed and exploited a new capability: the identification and residue-by-residue kinetic monitoring of post-translational modifications (PTMs). This real-time NMR approach provides a description of multiple neighboring or degenerate patterned modifications as a function of time in the presence of modifying enzymes as well as in complex media as cell extracts. It can be applied to virtually any type of PTMs.
Combining NMR together with X-ray Crystallography and Electron Microscopy analyses: interaction of disordered and folded proteins with their partners within essential cell signaling pathways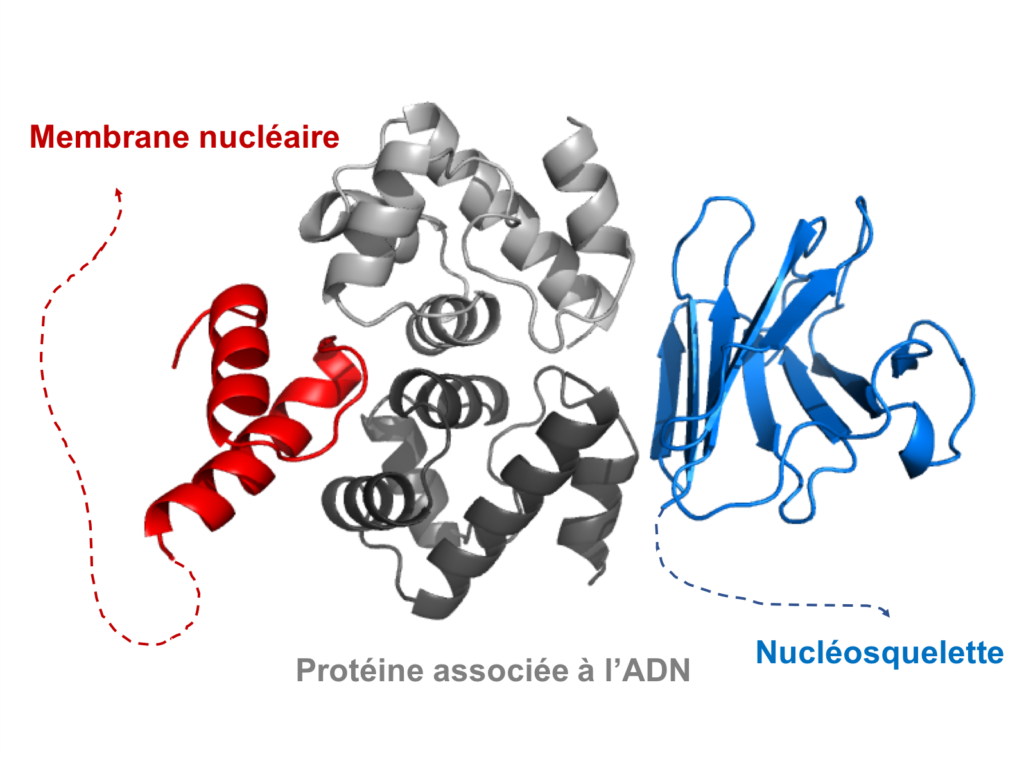 Improving NMR methods for monitoring PTMs in proteins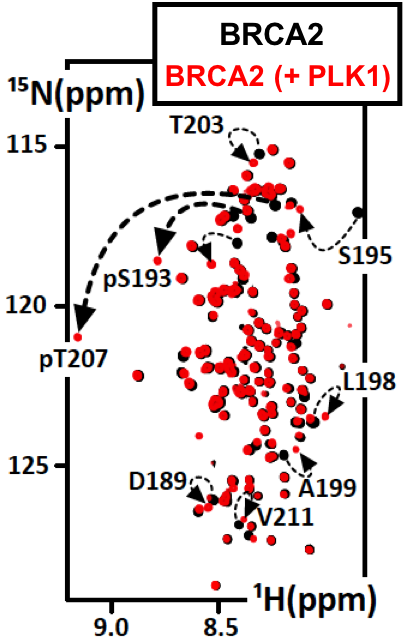 Using NMR for optimizing binding properties of designed peptides or peptidomimetics