Exploring how bacteriophage T5 takes over host functions and how the viral particle self-assembles in bacteria:
A fundamental research approach for the development of new biotechnological tools
The bacteriophage T5 is a virulent virus that infects the Gram-negative bacteria Escherichia coli. Many original features of T5 make it an attractive model to understand fundamental aspects of host takeover and viral particle assembly. These two lines of research open perspectives to develop new biotechnological tools.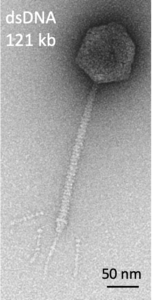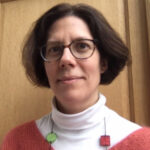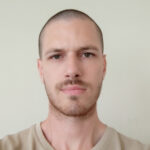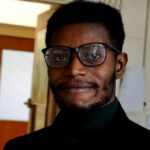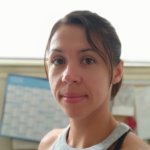 Former members and Alumni
Nicolas Ducrot (PhD student )
Lucienne Letellier (Emeritus, Research Director)
Müge Senarisoy (Post-doctoral Researcher 2019-2021)
Luis Ramirez-Chamorro (PhD Student 2016-2020)
Madalena Renouard (Engineer)
Léo Zangelmi (PhD Student 2015-2018)
Émeline Vernhes (PhD Student 2013-2016)
Olivier Preux (PhD Student 2009-2012)
Alexis Huet (Post-Doctoral Researcher 2008-2010)
Collaborations and networks
Alexis Huet and James Conway (University of Pittsburgh): structure and assembly of T5 Capsid by Cryo-electron microcopy approaches
Cecile Breyton (IBS Grenoble): structure of T5 tail and mechanism of T5 DNA transfer through the bacterial envelope
Christophe Masselon (IRIG, CEA Grenoble) and Sebastien Hentz (LETI, CEA Grenoble): analysis of T5 capsid by proteomic and NEMS mass spectrometry approaches
Mireille Ansaldi (LCB Marseille) and Herman van Tilbeurgh (I2BC, Gif sur Yvette): partners of the ANR TakeoverBac (ANR-17-CE11-0038)
The team is a member of the French Phage network 


TakeoverBac
CNRS, Programme de Prématuration 2021, CapPhaVac